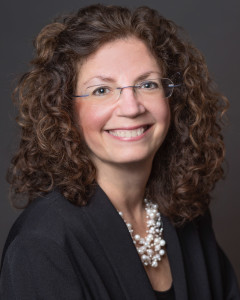 Susan R. Schoenfeld, JD, LL.M. (Taxation), CPA, MBA
is CEO and founder of Wealth Legacy Advisors LLC, which serves as thought partner to families of wealth through personal attention and human spirit. Services include Stewardship, Succession, Governance, Philanthropy, Next Generation Coaching and Education, and Managing Fiduciary Risk. She is an Attorney and CPA, with deep experience as an advisor to families and family offices on the human issues of wealth, including generational legacy and wealth transfer.
Previously, she was the Family Ambassador at a private Single Family Office, serving as the liaison between the family office and its multi-national family members, and engaged and educated the next generation about their family wealth enterprise. Before that, she was Principal of Bessemer Trust for more than 14 years, where she developed and implemented generational wealth transfer planning strategies for high net worth individuals and families. She also created, developed and facilitated Bessemer's Women and Wealth Workshops, designed to explore personal aspects of wealth, which in turn inspired a series of Next Generation of Wealth workshops. In addition, she ran Bessemer's donor advised fund, and also headed Bessemer's Northeast Region Trust Administration group.
Susan is a nationally recognized speaker on family office and fiduciary matters, including recent presentations for Institute for Private Investors (IPI), Opal Family Office Forum, AFHE (Attorneys for Family-Held Enterprises), Marcus Evans Private Wealth Management Summits, ivyFON, Financial Research Associates Family Office Conference and Women & Wealth Conference, National Association of Estate Planners & Councils (NAEPC), ALI-ABA, Practising Law Institute (PLI), and New York University Summer Institute in Taxation. She has chaired the Foundation for Accounting Education's Family Office Conference, Estate Planning Conference, and Annual Tax Conference.
She wrote "Fiduciary responsibility: the trustee role and its risks", a chapter in Trusts in Prime Jurisdictions, Fourth Edition published in June 2016 by Globe Law and Business Ltd. in association with STEP (The Society of Trust and Estate Practitioners). Recent articles include: Family Office Succession Planning: Helping founders who are ready to retire, Trusts & Estates magazine High-Net-Worth Report, August 2016; Charity Should Begin at Home: Help clients develop a satisfying approach to philanthropy, Trusts & Estates magazine charitable giving issue October 2015; Should You Be Trusted? What to consider before taking on the trustee role, Trusts & Estates magazine, June 2015; Defining Your Family Legacy, Family Office Review February 2014; she was also featured in the February 2013 issue of Family Office Review.
Susan is a member of AFHE (Attorneys for Family-Held Enterprises), Family Firm Institute (FFI), NYC Family Enterprise Center's Board of Advisors, American Bar Association, New York State Bar Association, and the New York City Bar Association, and is a former Board Member of the New York Philanthropic Advisors Network (NYPAN). She is Past Chair of the Family Office Committee, the Estate Planning Committee and the Tax Division Oversight Committee of the NYS Society of CPAs, and previously served as the Society's Vice-President and on its Strategic Planning Task Force, Industry Division Oversight Committee, Committee on Committee Operations, and Awards Committee. Susan chaired the Estate Planning Committee of the Society's Westchester Chapter; subsequently, she served as Chapter Officer and Executive Board member, and is past-President of that Chapter. She was awarded the Chapter President's Award, and has four times received the Chapter Appreciation Award.
In addition to her CPA, Susan was awarded an LL.M. (in Taxation) from NYU School of Law, a J.D. from Pace University School of Law, and BBA (summa cum laude) and MBA (with distinction) degrees in Accounting from Pace University.
Susan is volunteer Treasurer for the Broadway Training Center of Westchester, a not-for-profit performing arts school located in Hastings-on-Hudson, NY.